The Easier Way To Dispose Your Waste. Our Bins Are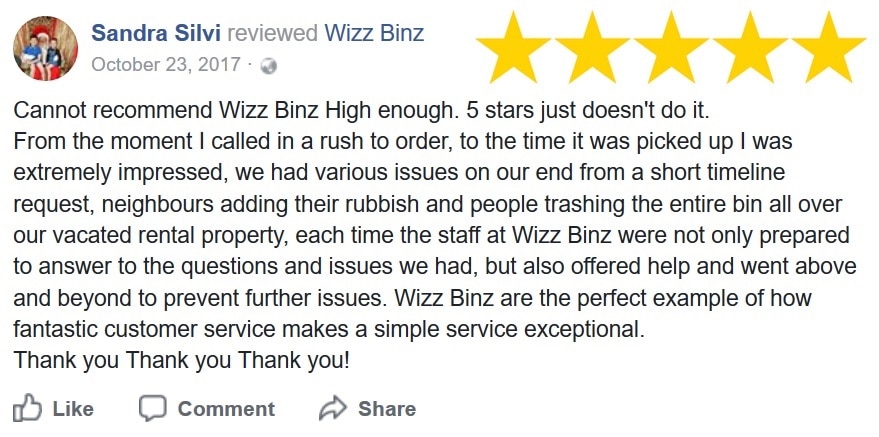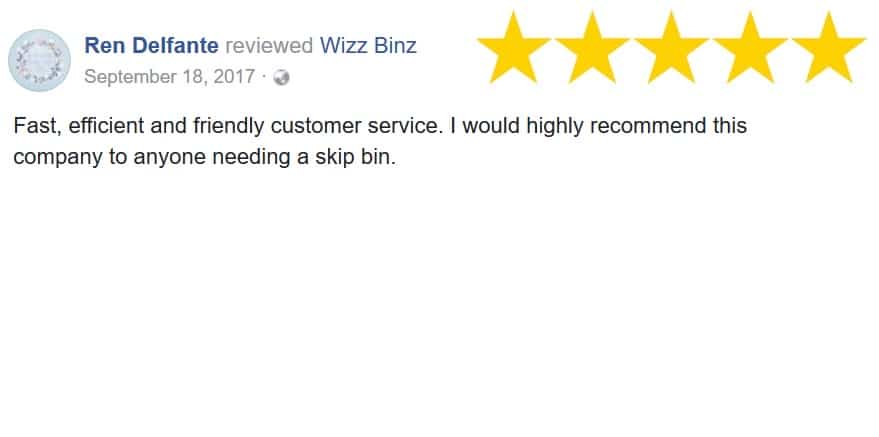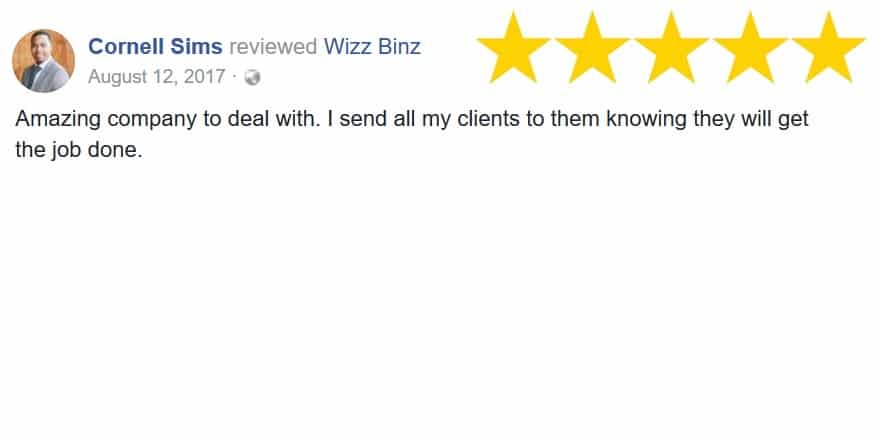 Skip Bins Perth Hire Services
Leading Skip Bin Hire in Perth
South of the River Specialist
Hiring Tips
Leading Skip Bin Hire in Perth
We know exactly why you're here, you're looking for a skip bins Perth or skip bin hire Perth company to help you dispose of that unwanted residential or commercial waste, right? Perhaps your house is in need of a cleanup or maybe your workplace is packed to the rafters with unsightly junk that has built up over time and need better waste management. Don't worry, be happy (we're not talking about that 80's song) as Wizz Binz is here to the rescue. We are one of the cheapest skip bins Perth expert! We cater for both commercial and domestic waste removal by providing a range of different sized skip bins for all types of waste. We may be talking "rubbish" here but we are dead serious about making sure that you get the job done right the first time around.  Don't believe us? Find out why you should choose us for your next skip bins hire in Perth or contact us and find out why we're arguably the waste removal expert around. If you needed a bin yesterday, we may also provide you with instant bins but make sure you get in touch with us first to confirm availability.
South of the River Specialist
The Perth metropolitan area covers more than 6000 square kilometres, in other words huge! Whilst we love to help everybody out, we are currently only servicing suburbs South of the River. This include the following suburbs: Gosnells, Thornlie, Cannington, Queens Park, Willetton, Leeming, Southern River, Bull Creek, Jandakot and many more. If you are unsure, please contact us to confirm. Please note that we don't provide hire service to the northern suburbs such as Joondalup and Wangara. Call Wizz Binz for better waste management.
Hiring Tips
Choosing the right sized bin for your job is important and may save you both time and money. So make sure you estimate the amount of volume you need for the waste. Take into account the nature of your junk such as their dimensions and whether it can be reduced in size prior to disposal. In general, the volumes of skip bins are expressed in cubic metres. An easy rule of thumb is that one cubic metre is about the same capacity as 1 trailer load or 4 wheelie bins. We have a variety of different sized bins from 2 m3 to 9 m3. If you are still unsure about choosing the right sized bin, just contact us and we will help you choose the perfect one!
Skip Bin Hire Perth South of the River Waste Disposal Expert
Type of Waste Accepted
Prompt Drop Off and Pickup
Affordable Rates
Residential and Commercial Waste Removal
Type of Waste Accepted
We cater for pretty much all type of waste you can throw at us! Whether you wanting to dispose of light general waste, greens waste, clean fill waste, heavy mixed waste and even the potentially harmful asbestos waste. Our skip bins makes the job of waste management easier! We offer a flexible short or long term hire to suit your needs. Nothing is free, but we can provide a service with a smile at no extra charge!
Prompt Drop Off and Pickup
Remember how we said that we're dead serious about providing you with the very best skip hire service known to mankind? Well, perhaps it was a little bit exaggerated but you get the drift! Wizz Binz guarantees prompt delivery and pick up. No more headaches from waiting for your bin to arrive. That is what we call sensationally supreme and super service!
Affordable Rates
Wizz Binz is a family owned business right here in Perth. So we know how important it is to provide an affordable service to you (our customers). Starting from a low $180, our rates are super competitive when compared to other skip bins company North or South of the river. Find somewhere cheaper? Why not give us a call and we might even beat it!
Residential and Commercial Waste Removal
Wizz Binz caters for both residential and commercial waste removal needs. So it really doesn't matter if you've got a small house or a big warehouse, we're happy to help! Perhaps you've got builder/renovator's waste to dispose of? Or maybe you've finally came around to tidy up around the house. We are here to help! So why not give us a call today on 0403 533 433 and let us help you clean up! No more searching for skip bins Perth or other bin hire services on the net!
We're Officially the Top Three Best Rated Rubbish Removal Company in Perth!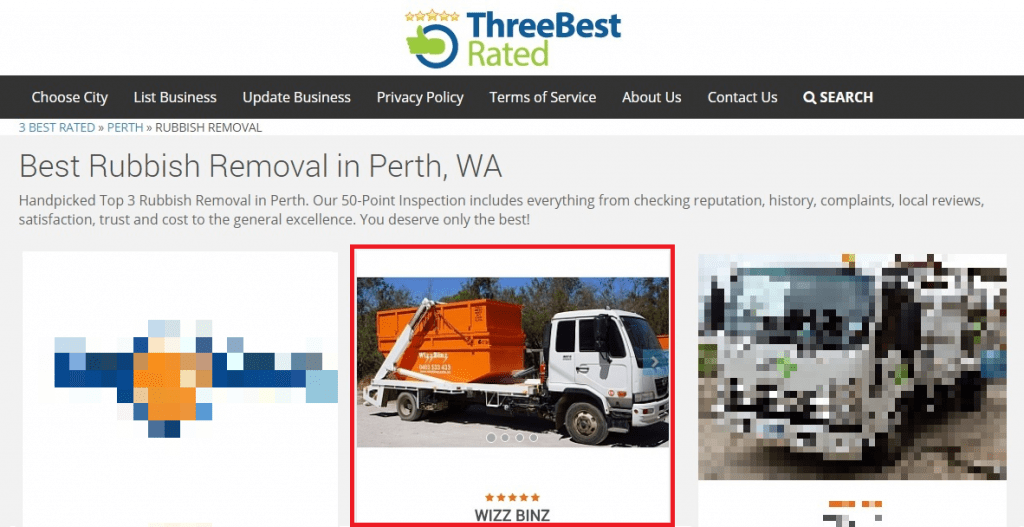 Tips for Hiring a Skip Bin
#1 Type of Waste
#2 How Much Waste?
#3 Time Required
#1 Type of Waste
The very first thing you should consider is the type of waste you have for disposal. It will assist us in the redirection of waste materials to comply with the local council requirements and to promote ecological sustainability. At Wizz Binz, we accept most type of waste. To help you identify the type of waste, please refer to the list below:
– Light General Waste: This usually includes odds and ends, light furniture materials and general rubbish.
– Greens/garden Waste: Usually comprising of garden clippings or other plant related garden waste.
– Clean Fill: Sometimes known as virgin excavated natural material such as yellow sand or general backyard soil that are NOT contaminated with chemicals or process residues. If you are unsure, please get in contact with us to discuss.
– Heavy Mixed Waste: Usually in relation to heavy weighted waste such as metals and other heavy/bulky waste.
– Asbestos: This is self explanatory and due to the health risks associated with handing of asbestos containing materials, please do your research and preferably contact us prior to ordering a skip bin for asbestos disposal.
#2 How Much Waste?
The next consideration is to estimate the amount of waste you have for disposal. This will in turn help you decide the size and the number of skip bins you need. Also, don't forget about the space required to park the skip bins and the ease of access. The bins are delivered via a truck, so please allow ample of space for our truck to drive through. Safety is our top priority; so if an area is deemed unsafe to drop off a skip bin,  we will get in touch with you to discuss the available options.
To ensure a trouble and hassle free experience, please contact us if you are unsure with any of the above mentioned.
#3 Time Required
Once you've determined the type of waste for disposal and estimated the amount of rubbish you have, the final step is to calculate the time required to do the work safely. Here at Wizz Binz, we offer both short and long term bin hire. We usually offer a 4 day or 7 day hire option. If you need to hire our bin for more than one week, please contact us.
POPULAR CHOICE
2m3 Skip Bin for Light General Waste
Watch Below How Funky Our Bins Are!
As a human being, have you ever been concerned with your environment? If you are a concerned individual, then what
Read More »
Are you experiencing trouble with your wastes at home or in your workplace? How much waste do you generate every
Read More »